Dive into Fun and Football
Dive into Fun and Football
The Splash Park is open for everybody!
Unforgettable Family Getaway: Dive into Fun and Football with our Special offer!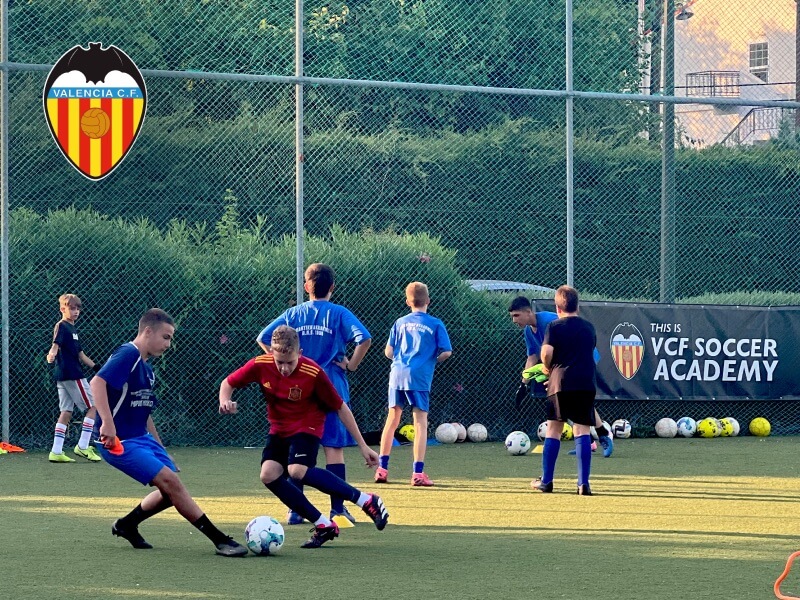 Experience the ultimate family vacation filled with thrilling adventures and football excitement at Cronwell Platamon Resort! We are excited to introduce our special offer combining a visit to the Splash Park and exclusive training sessions at the prestigious Valencia Football Academy. Get ready for a memorable summer day that will keep both kids and parents entertained! 
☀️ Splash Park - A Water Wonderland for the Whole Family!
Let the laughter echo through the air as you and your loved ones splash your way through a water wonderland. Our Splash Park offers:
3 Pools (up to 1.40m deep)

40+ Attractions, Slides, Tunnels, Fountains

Splash Bar for Refreshments

Safe & Lifeguarded

Zero Depth Playground for All Ages
 ⚽ Valencia Football Academy - Where Dreams Take Flight!
For all the young aspiring football stars, we have an exclusive treat in store! Join us at the renowned Valencia Football Academy, where talented coaches will help your kids hone their football skills and learn from the best. The academy provides a nurturing environment for young talents to grow and unleash their potential on the field.
 Special Offer Packages
⚽☀️ Kick-Start Package - 1 Training + 1 Day Pass: €30 (Regular Price)
⚽☀️ Double Fun Package - 2 Trainings + 2 Days Pass: €54 (10% Discount from €60)
⚽☀️ Triplet Thrill Package - 3 Trainings + 3 Days Pass: €81 (10% Discount from €90)
⚽☀️ Fantastic Four Package - 4 Trainings + 4 Days Pass: €108 (10% Discount from €120)
⚽☀️ All-Star Family Package - 5 Trainings + 5 Days Pass: €127 (15% Discount from €150)
 Additional Benefits
The discount applies to the total amount, even including parents who are joining the Splash Park activities. As an example, let's say a family with one kid and two parents wants to enjoy two trainings and six-day passes. The total price would be €100, but with a 10% discount, it's now only €90!

How to book a package?
Don't miss this incredible opportunity to create lifelong memories with your family. Book now and secure your spot in our exclusive Splash Park and Valencia Football Academy offer! 

☎️ Call us now at (+30) 23520 43611 to book your dream summer day at Cronwell Platamon Resort or inquire about any details. 
✉️ Send us your request via e-mail by pressing the button below. We can't wait to welcome you to a world of splashing fun and football magic!
Hurry up! This offer expires in:
---
Offer conditions may vary depending on the level of demand and other conditions. Please contact us to get actual information.