The Splash Park is open for everybody!
FOOD
Breakfast, Lunch and Dinner in buffet style in Herbarium Restaurant
Each Saturday - traditional Greek cuisine
Each Monday - barbeque with fresh fish on the terrace, 
Children's menu, Baby Corner, Gluten free Corner, Allergens list
Free 5 o'clock tea and sweets in Lobby Bar (17:00 – 18:00)
Ice-cream in Splash Bar, Blue Bar and Lobby Bar (10:00 - 18:00)
Snacks (10:00-18:00)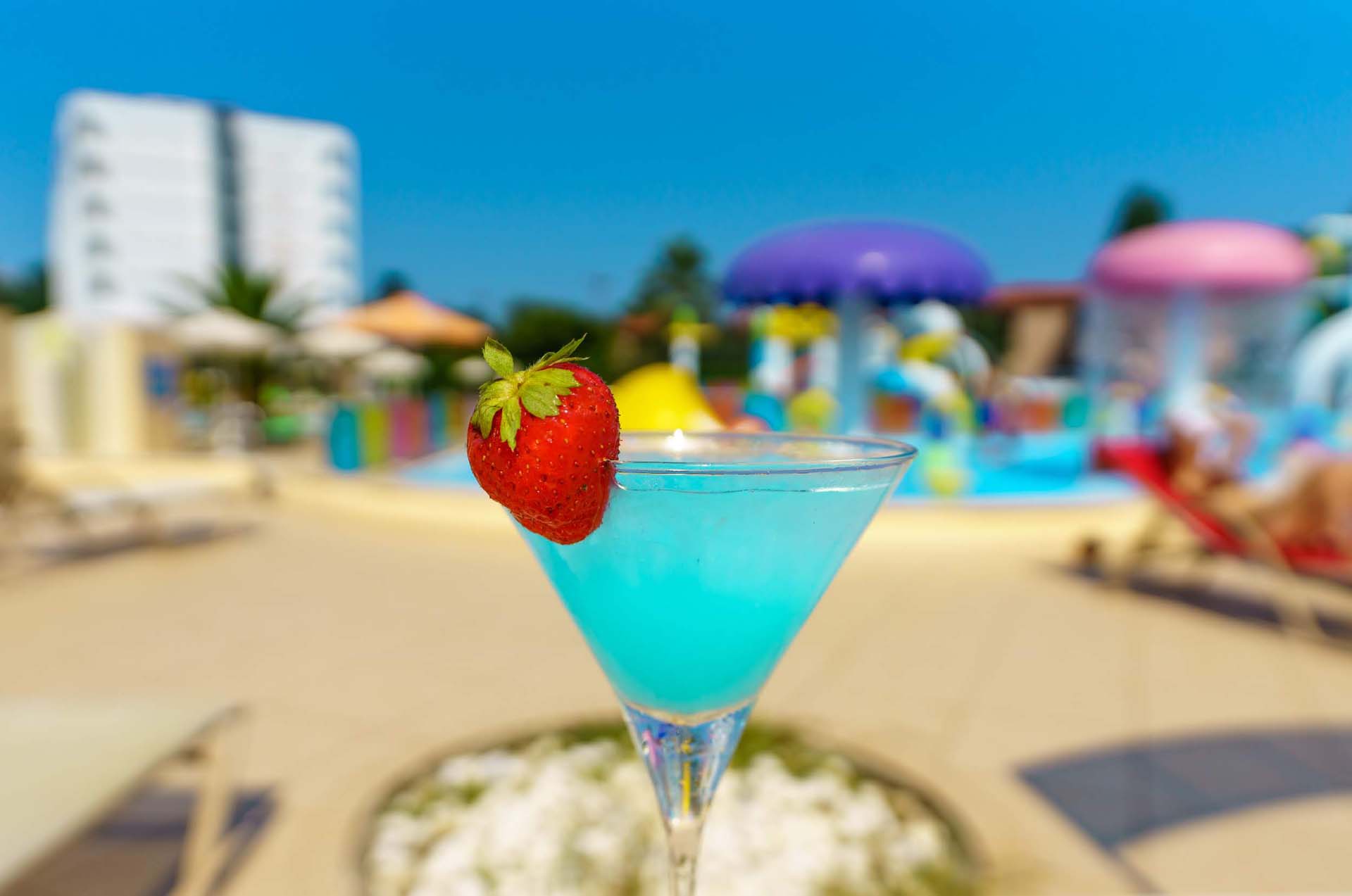 BEVERAGES
IN BARS
SPLASH BAR: coffee variety, tea, soft drinks, juices, water.
LOBBY BAR: variety of local and imported alcoholic beverages: whiskey, vodka, tequila, gin, brandy, rum, beer, martini, liquors, Greek wines (10:00- 23:00)
BLUE BAR: coffee, tea, juices, water, soft drinks, beer. 
Some alcoholic drinks (Blue label, Black label, champagnes) and coffees (Greek coffee, Irish coffee) are at extra charge (drinks at Lobby Bar)
IN HERBARIUM RESTAURANT
Local alcoholic beverages, draught beer and white / red wine
Water, juices, coffee, tea
IN ROOMS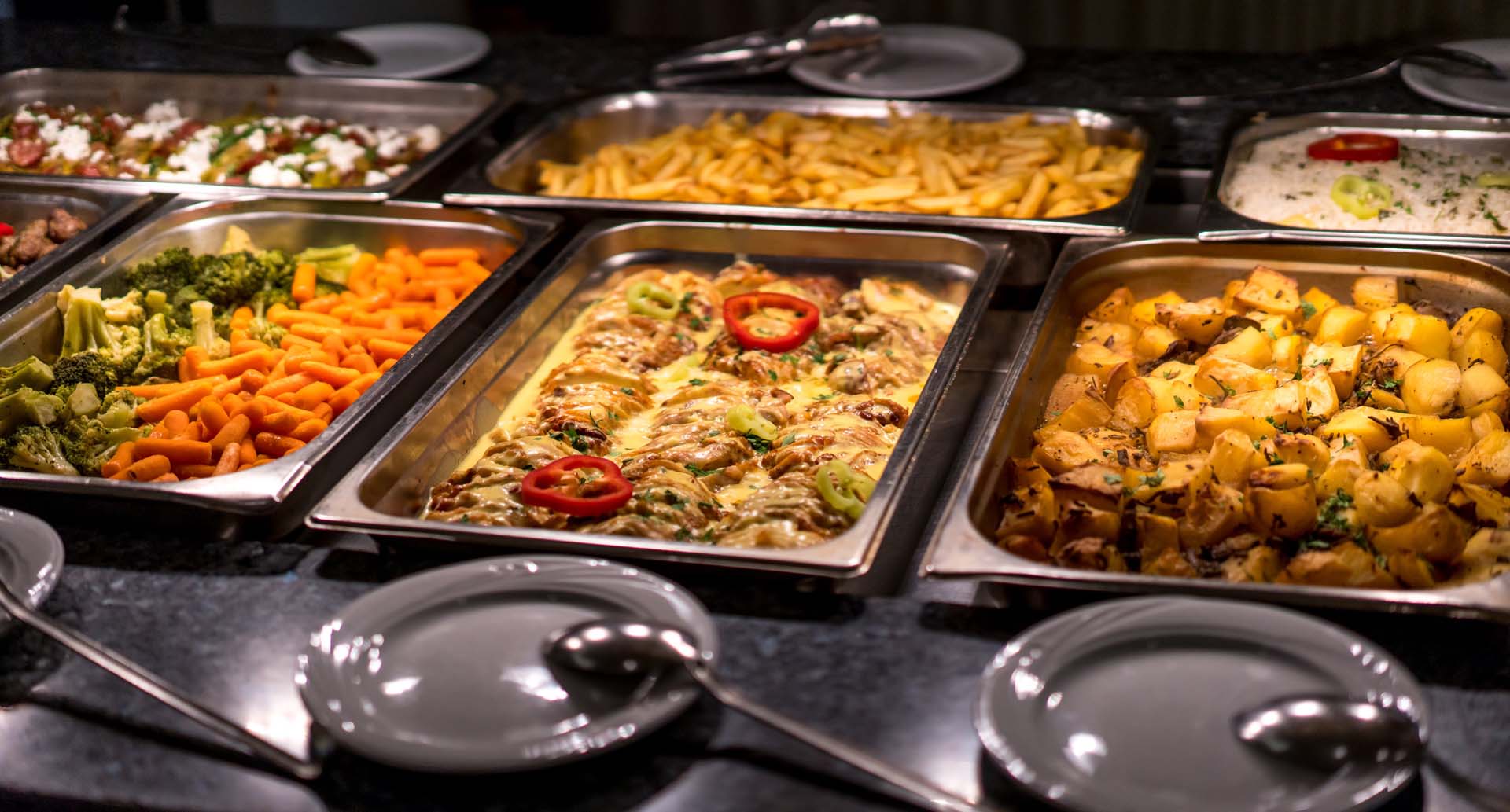 SPA

| | | |
| --- | --- | --- |
|   | Free |   |
| Gym | 10:00 - 18:00 |   |
| Swimming pool (indoor, heated exept the period from  01.07 till 14.09) | 10:00 - 18:00 |   |
| Baths: Laconium (Greek bath), sauna, Hammam, heated armchairs for leisure and relax | 14:00 - 18:00 |   |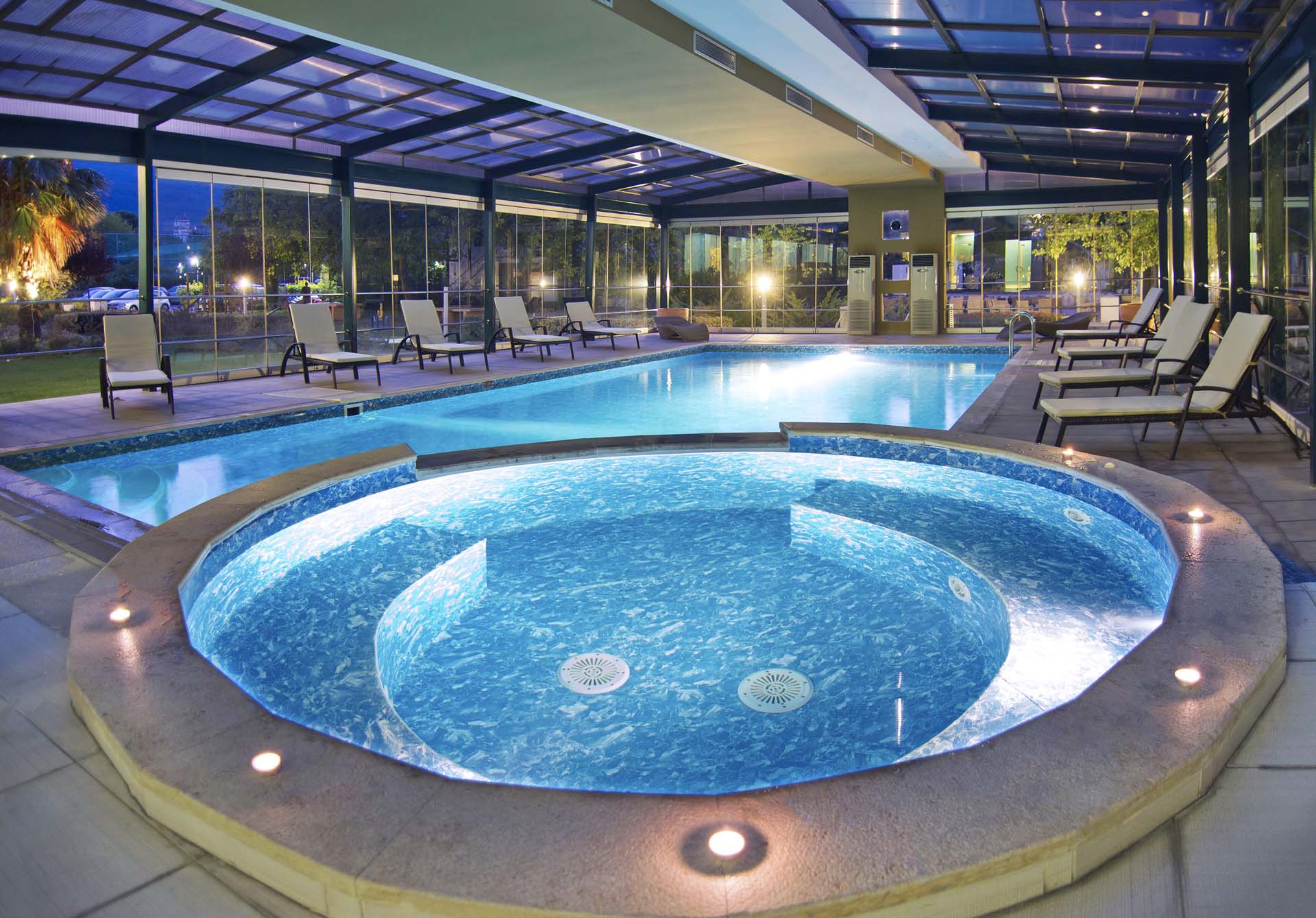 BEACH

Chaise longue, beach umbrellas, shower          

8:00 – 20:00

Towels with deposit 10 euro per person
1 towel per person per day
Payment is refundable upon departure

8:00 – 20:00

Towels pick up time
(daily from the spa reception)

14:00 – 15:00

Agora area

10:00 – 11:00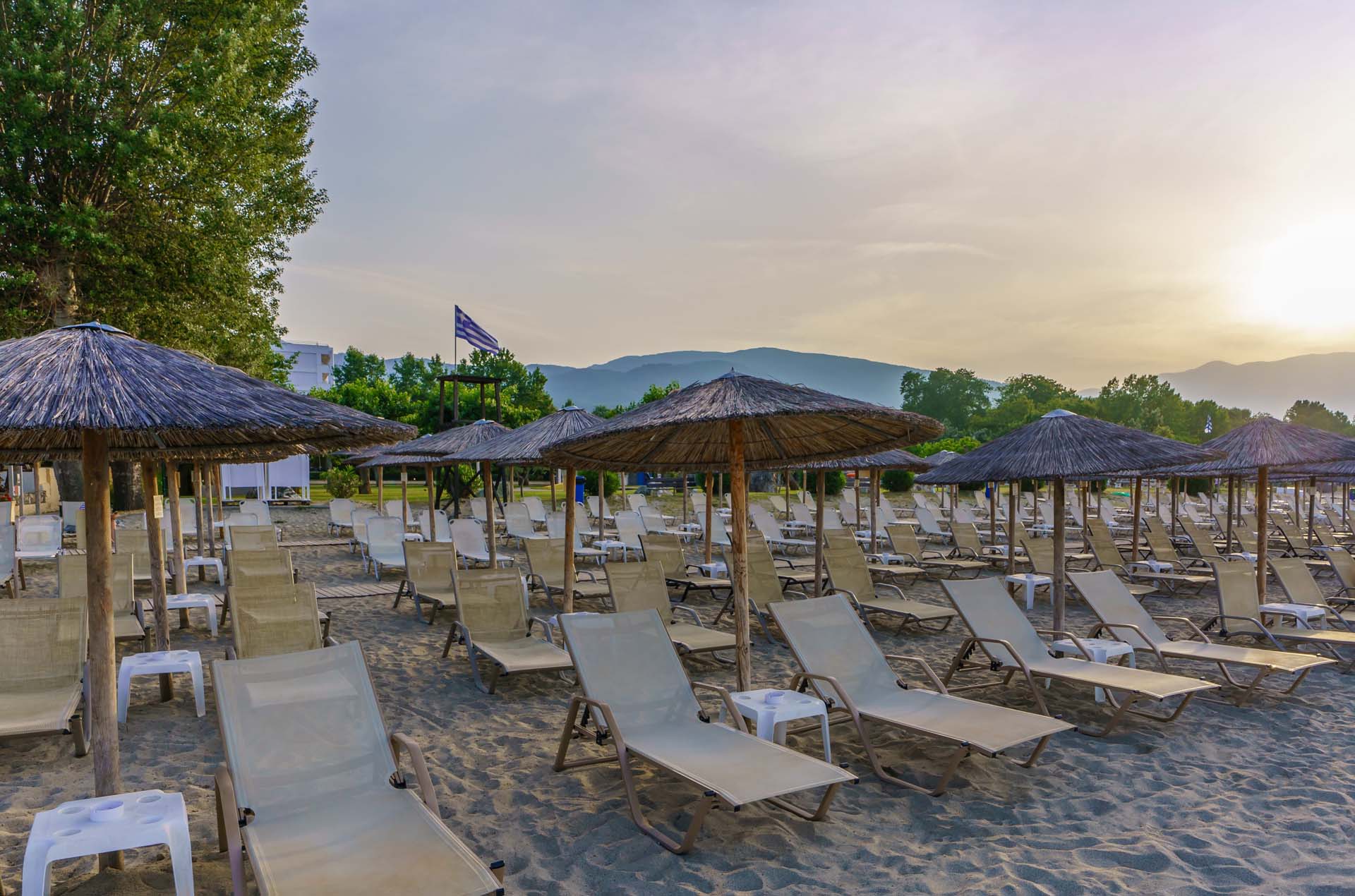 FOR CHILDREN

Kid's Club 
(outdoor games, creative and educational activities)

10:00 – 13:00
16:00 – 21:00

Splash Park 
(children on the territory of Splash Park are allowed only under
supervision of parents, infants under 2 y.o. entry the pools only with pampers)

10:00 – 18:00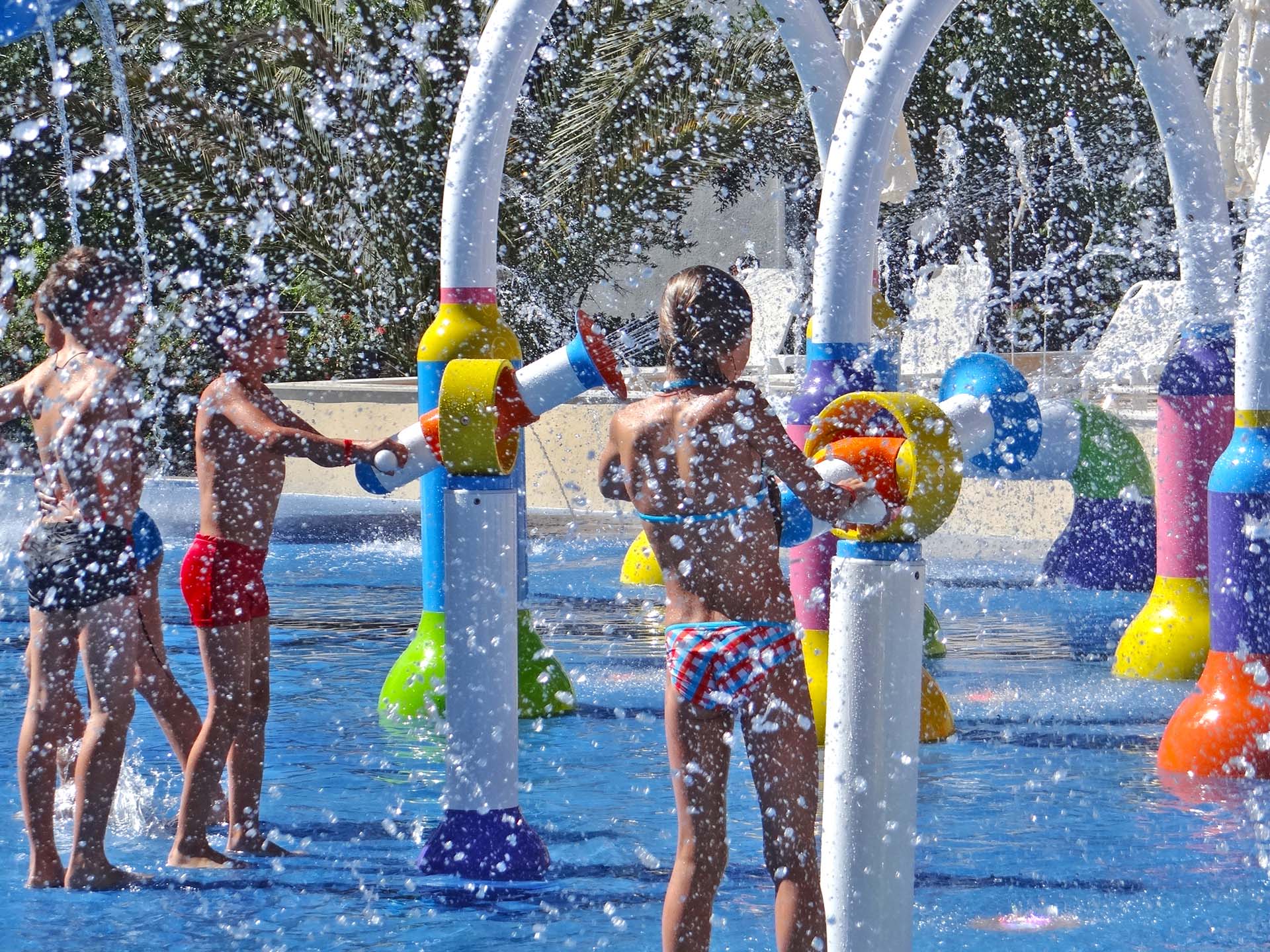 In room

 

•Baby cots (upon the request)

•Potties

•Potty-chairs

•Basin for washing of children's clothes

•Heater of children's bottles (upon the request)

•Baby carriages (extra charge for rent)

 
 

In Herbarium restaurant

 

•Children's highchairs (free of charge)

•Heater of children's bottles, for common use (service from the main kitchen) 

•Microwave (service from the main kitchen)

•Blender (service from the main kitchen)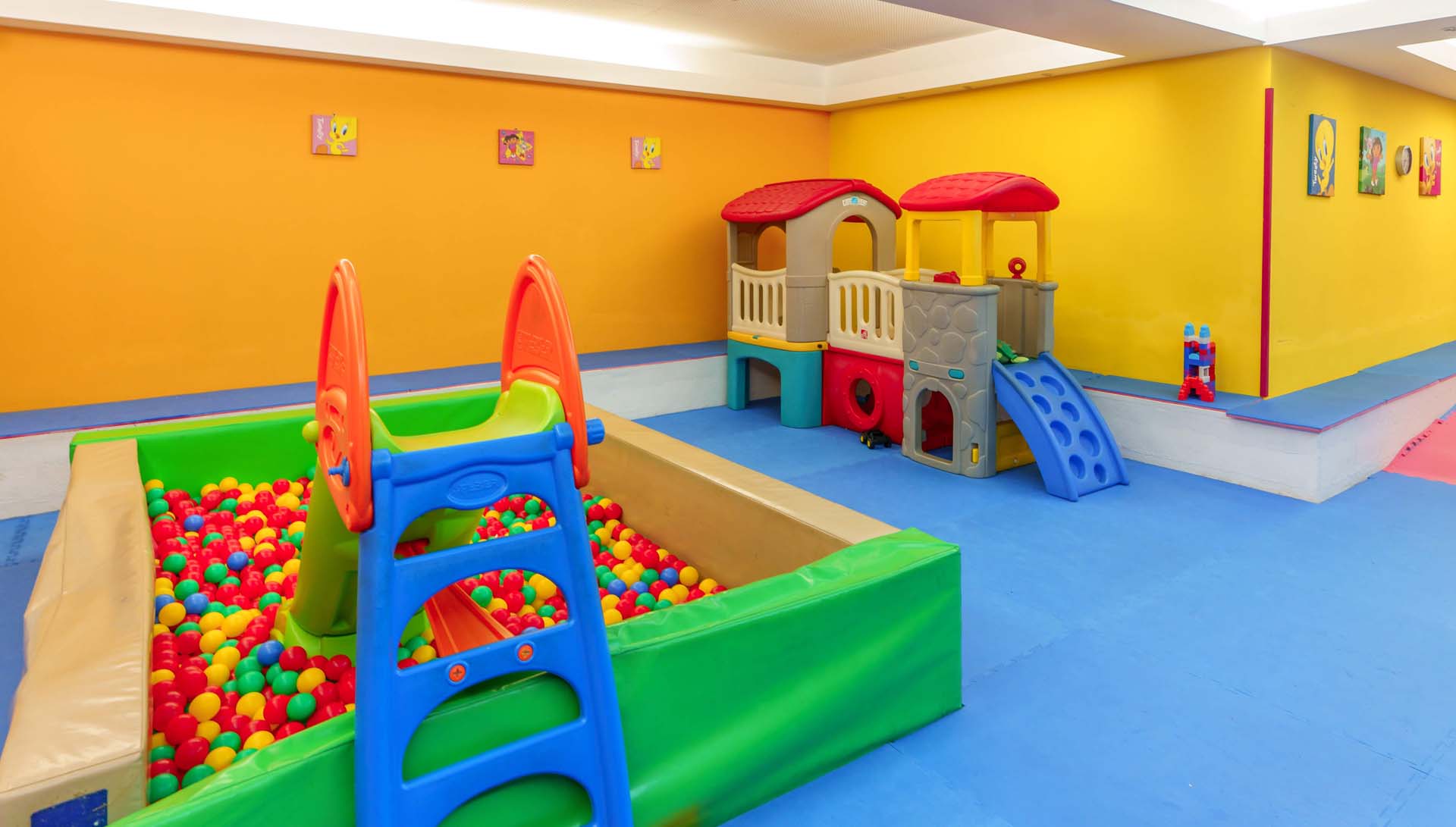 SPORTS & POOLS 

•Ping-pong centre (indoor)

•Basketball ground

•Tennis

•5x5 Court

8:00 – 20:00
please, contact Reception
 

Sports equipment: rackets for ping-pong, badminton, balls (volleyball, basketball), chess, board games, tables for poker 

8:00 – 20:00
please, contact Reception

The children can visit pools only accompanied by their parents!
Splash Pool (depth: 0,85 – 1,40 m)
Lobby Pool (depth: 1,25 – 1,35 m)
SPA Pool (depth: 1,10 m)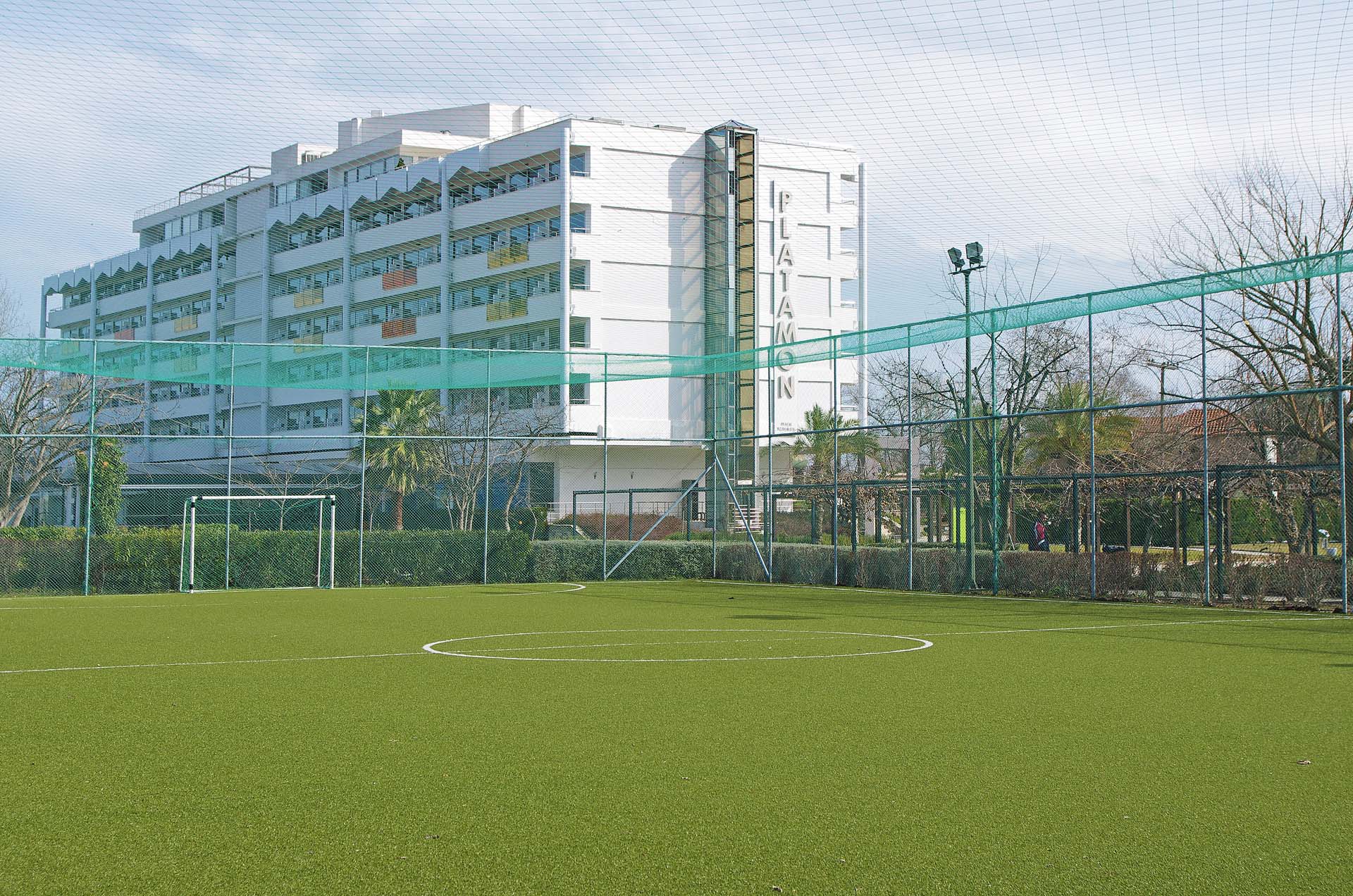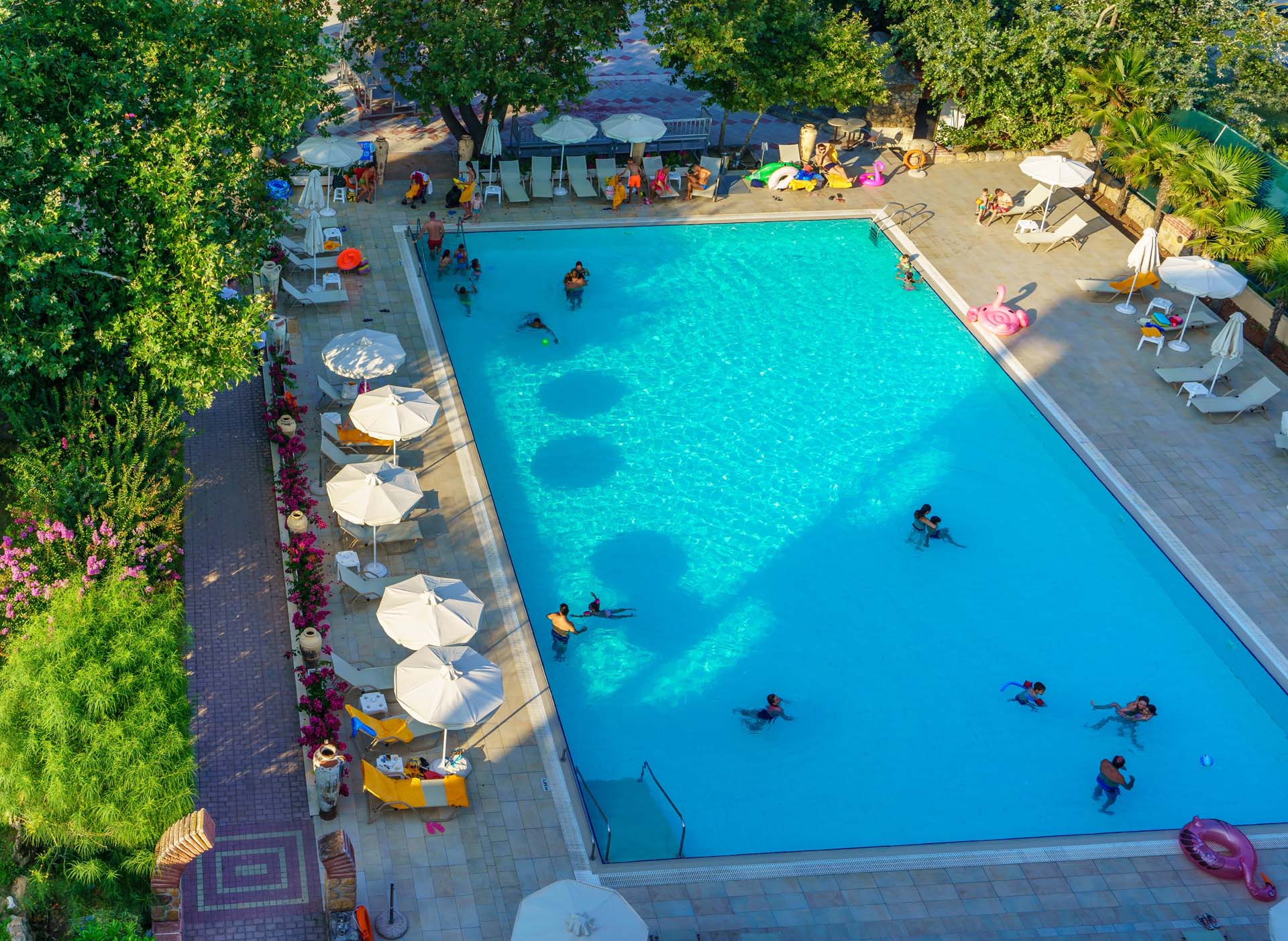 PLEASE, NOTE:

Saloufes Beach Bar
The services of ​​Saloufes Beach Bar (drinks, food, sunbeds, towels) are at extra charge.
It is not allowed to stay in the bar without payment.
General information
All alcoholic and non-alcoholic beverages are intended solely for personal consumption
There is no refund for unused food or services
Theclient is responsible for the use of the premises, devices and equipment
Any damage caused by the client is paid by him
The hotel is not responsible for services that cannot be offered due to weather conditions or other force majeure circumstances
No alcoholic beverages or beverages are allowed to be brought in from the bars or own drink consumption 
Special requests for big tables only upon availability
Smoking is prohibited in restaurants, bars and the inside of the hotel building including the hotel rooms
Designated area for smokers is provided for smoking outside the main next to Agora
In restaurants and bars smart casual elegant clothing style is welcomed in the evening
Wearing and presentation of 'all in' bracelet are necessary
"All Inclusive" system is valid till 23:00
Children under the age of 18 are not permitted to consume alcoholic beverages or coffees
We remain at your service to provide any assistance and hope you'll enjoy your stay!